Adapted from Sarah Punkoney's article, NOT "JUST" A PRESCHOOL TEACHER
To watch an informative VIDEO on the topic below by Jennifer Kaywork, Ed.D., from parents.com please click here
Preschoolers Learn Through Play
Preschoolers learn through play – or do preschoolers sit and listen attentively to the teacher? The best preschools are in fact teaching the students through play to accomplish the goal of learning. Parents need not be concerned as to why their preschoolers are playing instead of learning their A, B, and C's. The fact is preschoolers learn best through play and the best preschools are cognizant
of this. Play will allow a three year old to become active members of the classroom, and eventually society when preschool is play to learn focused.
How is it possible? It is curriculum based, proven to be the top method that a preschooler will learn. It is also a natural course of events throughout the day. Children learn through play from their classmates and friends. They learn by observing, interacting, and playing with other children in a group or individually. Preschools will learn via play from the teachers as well; as preschool teachers don't "kick back" and drink coffee allowing the classroom to be led by children. Our great preschool teachers are directing, observing, assisting, supporting and monitoring each individual preschooler as they play and learn. Additionally, the best teachers will observe their class at play in order to be certain that the "play-learning" curriculum is working with their students. If it is working – great, if not even a play-learn curriculum can be fixed just a bit in order to make it work. Examples of preschoolers learning through play is by using blocks, cooking, magnetic letters, creating puzzles, using play dough, shaving cream to learn shapes, colors, letters, reading and math. The best way preschoolers learn is through creative free yet structured play. Play based learning will naturally help preschoolers practice key skills that will not only increase their knowledge base but also build their self confidence. Play to learn will prepare preschoolers for their eventual entry into the more formal instruction when they enter kindergarten and beyond.
As a parent; when your child runs into school with a huge smile on her face? Clearly he's happy to be at school; and when you observe you will value the importance of play in order to learn. A preschool where children are welcomed via song, dance, music and play is where your child wants to be. This is the equivalent to being welcomed at a parents place of business with good morning smiles; as opposed to the rushed head nod by your boss, or the tired look/wave of a fellow employee. Preschool teachers use song and dance, etc. because this type of play will assist your child's language, eventual reading and even math skills!
A most important way that preschoolers learn by play is by observing…the teacher. The teachers must be role models. Students will observe and learn via play by observing their classmates, but the "trickle down teacher behaviors" are extremely important, just as "trickle down parenting" is.  Preschool and lower elementary teachers help parents build a foundation for students to develop their social skills, interact with their classmates, and many other social/psychological key developmental groundwork.
Preschool Teachers; Educating the Whole Child
As parents we know that our children are NOT the same. We must raise them according to their way in order to assure upstanding, caring, honest, empathetic, etc., adults. The same method is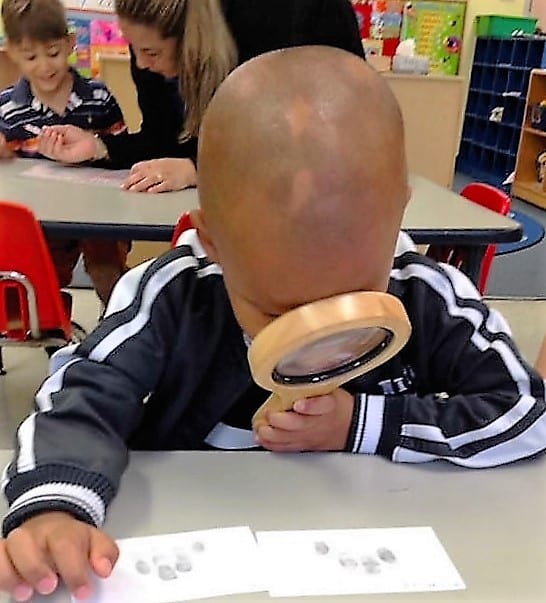 used in the preschool classroom. A great teacher will create lessons for the individual child based on his/her entire or whole personality; based on the individual students' level of development. A preschool teacher knows that the classroom is set for the child and his needs. Therefore, the teacher will see the potential in a child, yet he might be lacking is social skills that might lead to a student without friends or self-esteem. The way to nip this in the bud would be slowly and with care helping the student break out of her shell by inviting her over to a group of children playing and working together. This will connect her to others creating a feeling of confidence and joy.  If a teacher notes that a student is having trouble with large or small muscle skills; she will focus a range of ways to build these skills depending on the age of the preschooler. For the inquisitive student who is advanced the preschool teacher must be prepared with individual (or group) fun learning activities that will enrich these children. The challenge of assuring that the whole child is taught while at the same time keeping the classroom filled with individual activities is a challenge for preschool teachers. When your child runs into preschool excited to "play", as parents you can be certain the preschool and the teachers are the best of the best as they mold their curriculum for their individual student with love and care.
Preschool Teachers; Caring and Observant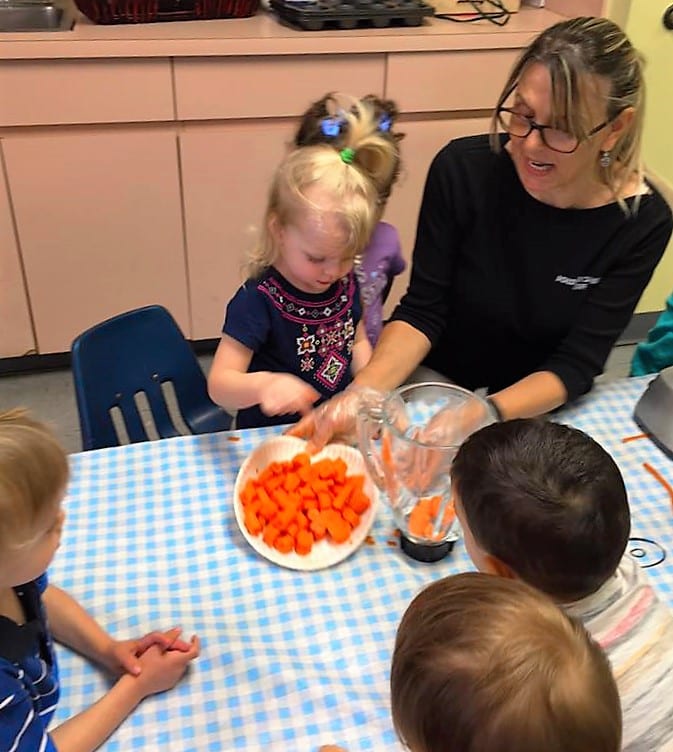 A preschool teacher knows intuitively that your child might be nervous, emotional to see you leave, quiet, outgoing…and so parents must know that of most importance is your child's social and emotional growth and well-being. Some students are in preschool for 3 hours, some for 6 hours but regardless of the amount of time spent with their teacher in their preschool environment your child will look to the teacher to make sure that they feel safe, protected, happy, at ease, content and secure; just as a parent would do at home. Preschool teachers are always on the lookout; they understand each child and know their needs. They want joy and happiness to surround their students; and they want to partner with the parents to assure this most important component of your child's growth is cared for. Preschool teachers have this knack and are aware that your child is respected and understood.

     

To read the original article by 

Sarah Punkoney, author and creator of Stay at Home Educator please click here 
   

  To watch an informative VIDEO on the topic please

 click here