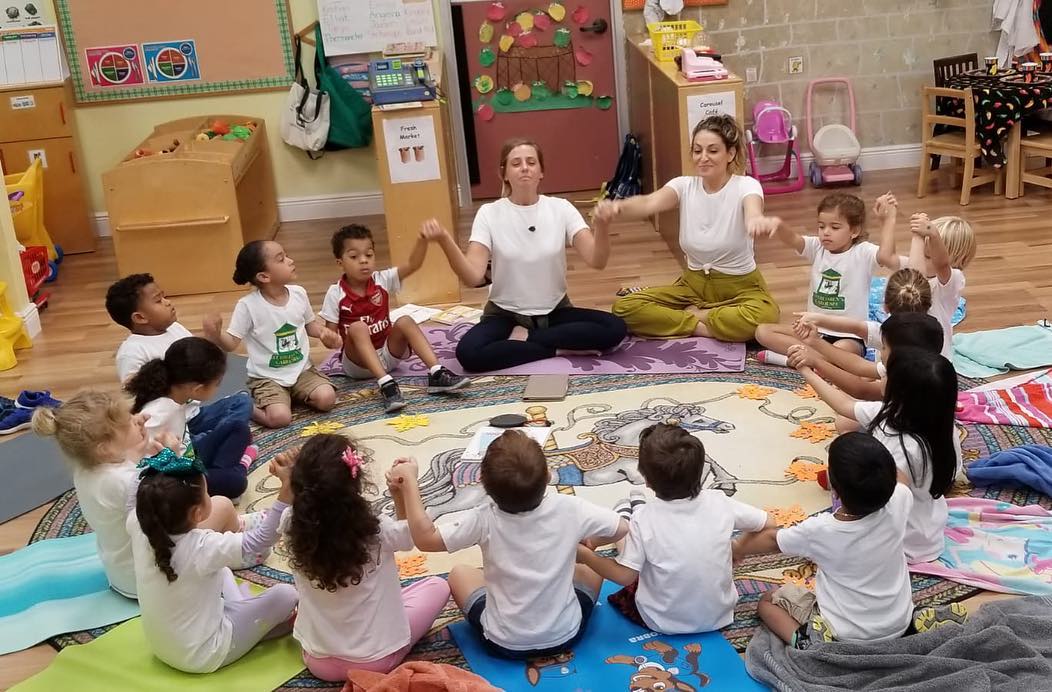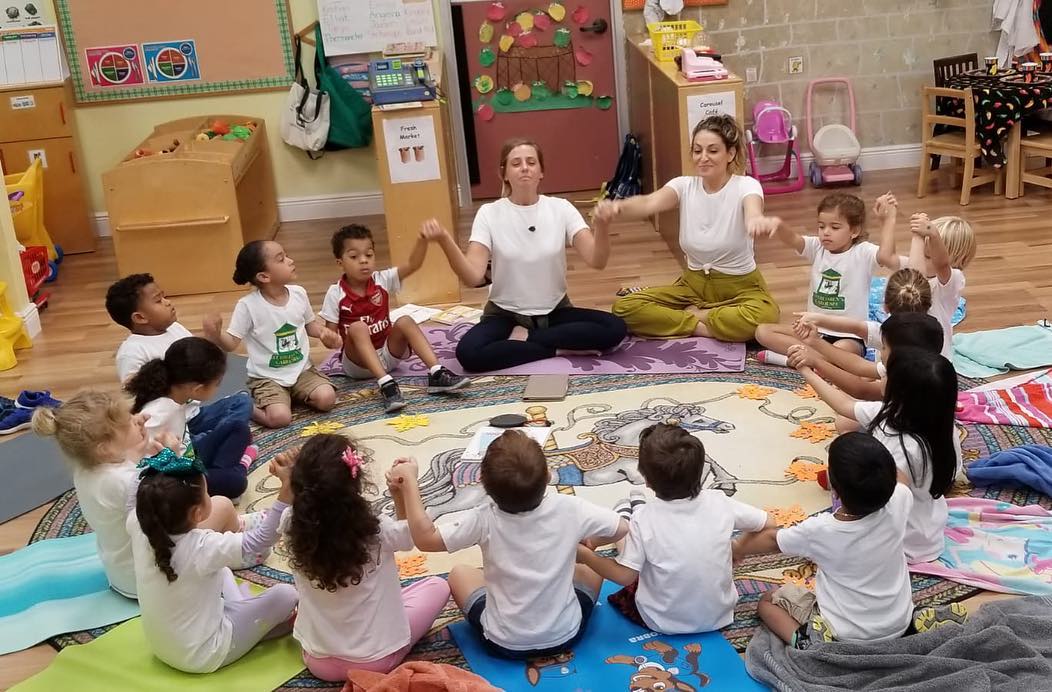 42651288_10155902069888224_8061864454536560640_o
Developmentally Appropriate Programs
Our preschool provides a developmentally appropriate theme based program that focuses on each child's individual learning style. The Early Childhood curriculum provides students with hands-on experiences in early literacy, math, science, foreign language, cultural diversity, geography, music and art, offering the children many opportunities to explore and use their large and small motor skills. In addition, cooking is offered on a regular basis to reinforce math, science and social living.
The children are encouraged to socialize in a positive manner using problem solving, listening, verbal and group skills. To help promote positive peer interaction during outdoor play, an organic vegetable garden and a permanent outdoor "Music Garden" (tuned musical instruments built to stand up to the weather and designed for durability) were built by ACC parents and faculty.
Accreditation and Licensing for Our Preschool
A Children's Carousel is licensed by The Florida Department of Children Services Administration Division under license #50058.
A Children's Carousel has been serving families in Weston for over 30 years. It is the premier early childhood learning center in Southwest Broward County. The school is a recipient of much community recognition and a continual Gold Seal Award winner.
We are proud to be an APPLE accredited preschool, as well as a multi-year recipient of the Gold Seal of Excellence and the Best in Weston award, a status we maintain with our higher standards for quality education and lower classroom ratios. APPLE is a national early learning program accreditation that recognizes early learning centers for operating high quality programs. Research shows a direct link between a high quality early learning experience and a child's future success. APPLE sets the standards that accelerate an early learning center's drive to achieve that level of care and education outcomes.
Our school is chosen annually by area schools to train their interns.
We take early education very seriously and are proud of the awards and accreditation's bestowed upon us. The owners and staff of A Children's Carousel will keep up our continued strive for greatness that continually makes us the premier Weston early education learning center.
A Children's Carousel offers a variety of programs for toddlers, preschool, and pre-kindergarten children. These services are tailored for children from six weeks up to eight years old. To read more about our program and services click here.
For more information please contact us at:
A Children's Carousel
Telephone: 954-424-1898
Email: [email protected]