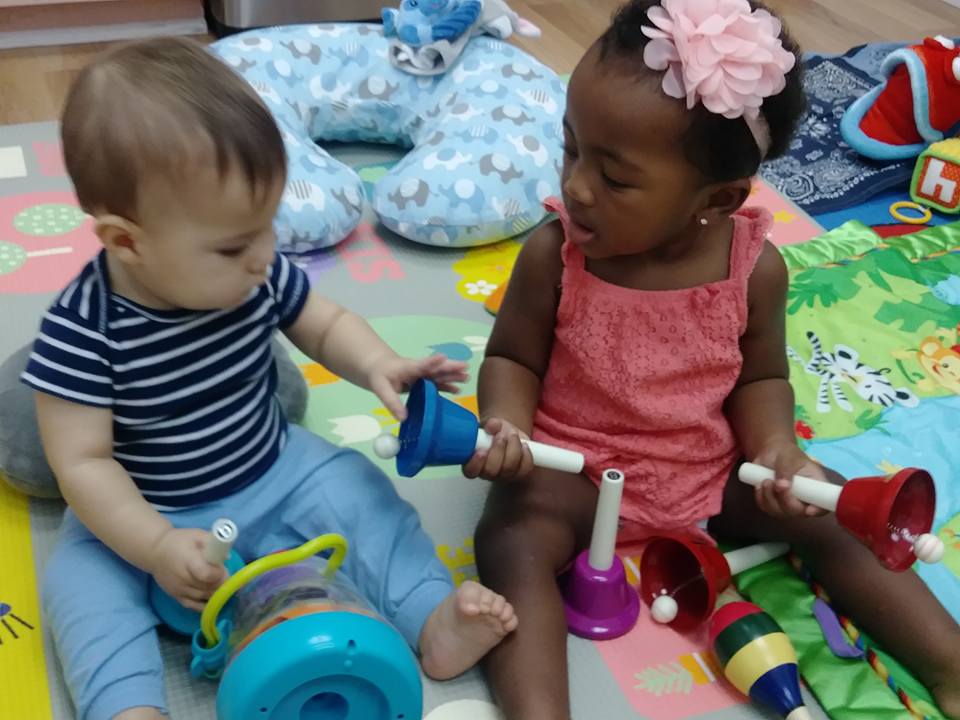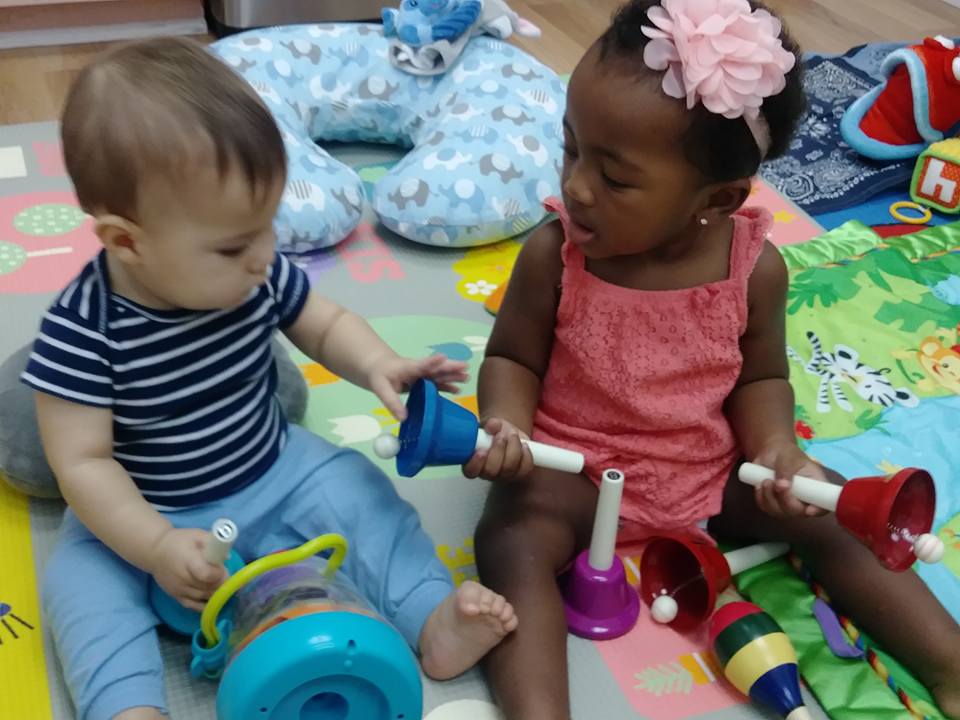 22730107_10155140980808224_5193576797920250748_n
Discover Our Award-Winning Innovations Program for Infants
For Ages 6 Weeks to 12 Months
Learn more about the programs for Infants, Preschool, Pre-Kindergarten and Camp Carousel.
A Children's Carousel provides a warm and safe environment for children 6 weeks to 5 years old with academic and developmentally appropriate program for each age group. 
Infant "Innovations" Program
For Ages 6 Weeks to 1 Year
Our Innovations Program for Infants ages 6 weeks and up is run by two well-qualified teachers with either a degree in Early Childhood Education or a certificate in early childhood development. 
The program allows our infants to learn through music, movement, sensory play, language development, art, social circle time, and fine and gross motor skill building. We incorporate consistent vocalization and Spanish to encourage language development. 
The small class size of 8 allows every infant to enjoy a personalized learning experience in a warm and nurturing environment.
Our toddler curriculum focuses on the development of sensory, motor and language acquisition skills. The program addresses the internal struggle of the toddler between dependence and independence. Navigating this journey allows the toddler to make safe choices. The program offers consistency for the toddler through the use of rituals and routine tasks. It is an environment where they can work on their social behavior and establish inner control.
While each child's development is individual and unique, all toddlers need a stimulating environment and a variety of experiences to help them develop. If children have appropriate experiences, by the time they are five they will acquire a working vocabulary of approximately 3,000 words.
With carefully selected activities in the areas of social and emotional development, toddlers will move towards understanding the subtle nuances of cooperative play and independence.
Our Developmental Curriculum is based on how children develop and learn. It consists of a wide range of concepts, experiences, and materials designed to meet the developmental needs of a group of children. These needs include social, emotional, physical, and cognitive development.
At ACC, how children learn is as important as what children learn. Process and content go hand in hand. Each child sees and investigates the world in their own way. How they explore the world directly relates to how they learn best.
Some children are visual learners, others are auditory, tactile or kinesthetic learners. The various learning centers available to the children allow them to examine the materials in the manner that best suits their learning style while allowing them to enhance and reinforce their less dominate style.
Our curriculum is continually updated to meet the growing needs of an ever-changing world. Computer/media center, music, Meet the Masters, Meet the Composers, foreign language, STEM, yoga and mindfulness are part of our learning plan for children 3  – 4 years.
The Pre-Kindergarten program builds off our preschool curriculum while focusing on developing the necessary skills to meet and exceed the requirements for entering the first level of primary school. Our proprietary curriculum helps the children develop early reading, math, geography, and independence skills. We strive to help create an awareness of the world around, with respect for ourselves and others.
A Children's Carousel's graduates excel academically, socially and emotionally, which is evidenced by our exemplary VPK scores, high reading levels and elementary school endorsements (private and public). 95% of children who graduate from our VPK program begin school reading at a 1st grade level or higher. 
At Camp Carousel we offer a fun-filled summer camp experience for children grades K-2. Camp Carousel is available during winter and spring break, as well as a full summer program. At Camp Carousel your child will enjoy camp time in a familiar, safe and stimulating environment. Our exciting camp themes change each summer. Each themed camp also includes: arts and crafts, computer games, ice cream parties, organized sports, water play, arcade games and in-house field trips each week.