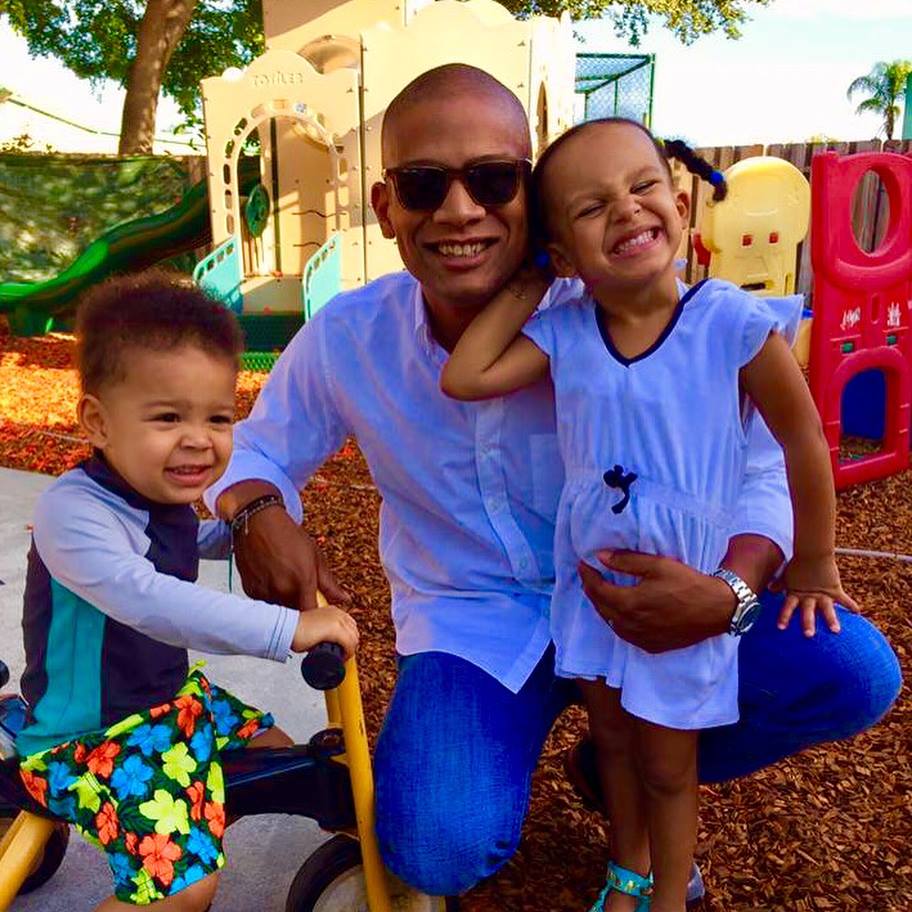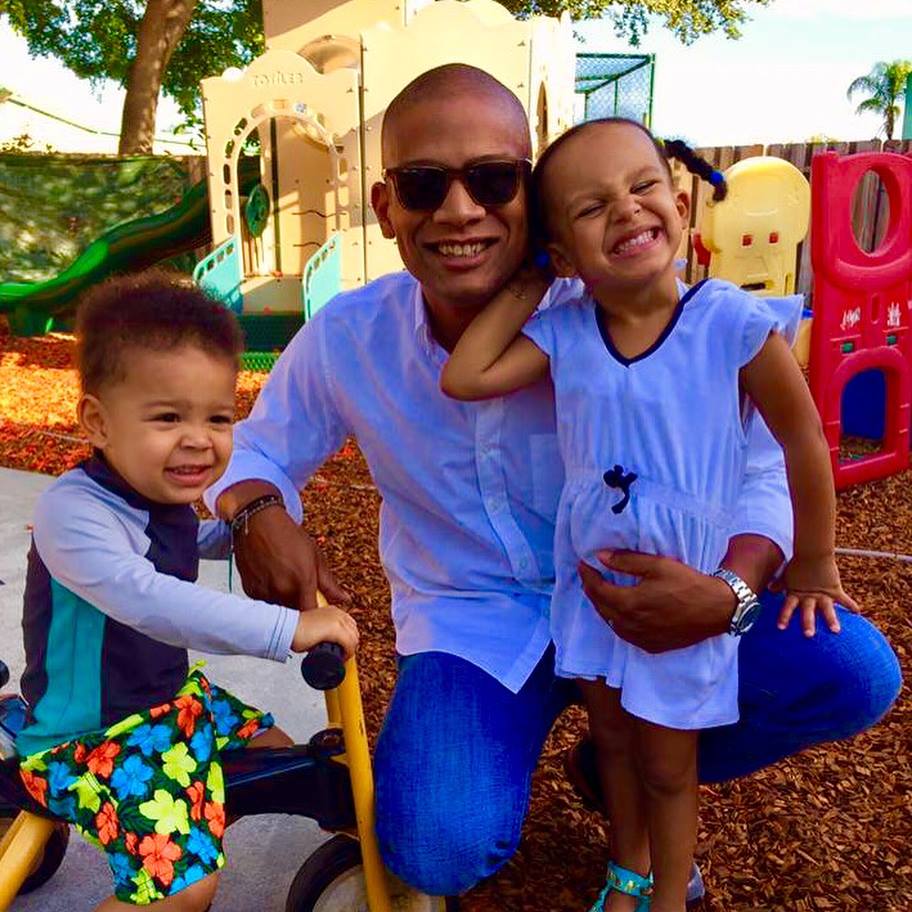 19149320_10154794898848224_8058980078429025890_n
A Children's Carousel is Great!
Just Ask Our Wonderful Parents!
We Love Our Parent Testimonials!
Our children are students at A Children's Carousel, and we LOVE everything about the school. 
The teachers and staff are amazing– our children can't wait to start their day greeting Ms. Michelle and Ms. Rebecca, and head right into their classrooms where they're welcomed by their teachers and school friends with big smiles and days full of learning and play.  When we pick them up in the afternoon, our kids eagerly tell us all about the fun they've had and the things they've learned while at school.  
The school does an excellent job communicating with the parents– the director sends a weekly newsletter, notes are sent home with students, and the room parents do a great job of sending notes about activities and volunteer opportunities within the classroom, as well as little reminders.  We enjoyed learning about ways to be involved and "a day in the life" at curriculum night early in the year. The teachers are very accessible and happy to connect with parents formally and informally to discuss any questions, concerns, or curriculum inquiries. 
As we get into the year, we've enjoyed hearing what our kids think of the various programs the school incorporates into the daily routine.  There are opportunities for them to be exposed to early STEM curriculum, technology and computer lab basics, rudimentary Spanish, cooking mechanics, art history and technique, sports, and even some yoga/mindfulness exercises. And, it may seem silly to mention, but we love the outdoor activities offered. Our kids love the time spent in the fresh air– the playground has lots of equipment, a water play area, and endless opportunities for pretend play and exercise.  
We are new to the area, and spent a lot of time touring schools across Weston and Davie. We loved the staff, philosophy, and overall feel of the school immediately. As we've settled into our new routines and home, we know we made the best choice for our family with regard to early education, and couldn't be happier at A Children's Carousel.
Erin F.
We Love the Innovations for Infants Program!
"We have been extremely fortunate to have found A Children's Carousel and their infant class program for our three-month-old baby. Ms. Ofelia is very qualified, organized, sweet and caring. My baby loves her and enjoys her time with her. Very few schools in the area offer infant programs but I am sure A Children's Carousel has the best of all!"
Diana S.
The VPK and STEM Program are Unmatched!
Just want to share with you how we feel about last night's graduation.
It is beyond excellent! As a parent, I can feel definitely the confidence
and the happiness the all the kids showed in the face.
My daughter cried when she got back home because she loved her teachers so
much that she doesn't want to separate from them. This just just proved one
fact: Your efforts and dedication to making ACC a great school pays back.
VPK Parent
STEM Program – what an amazing concept. I am always amazed at the innovative ideas to further expose and educate our children at A Children's Carousel. What a pleasure it's been to attend this school and how lucky and blessed I feel to have had my children be a part of your programs. Another bravo to you and your team!
Preschool Parent
Parent Testimonials From Around the Web
My two daughters' studies at this school. It really is a place of good people, with good principles and extremely careful that everything works for you and your kids. The teachers are very attentive and competent, with a special mention for Miss Tania, who taught my two daughters, and both love her. The Principal, Miss Michelle, is very regardful and always present. The school is in a very safe and pleasant place, with easy access and parking.
Paulo F.
We enrolled our two-year-old son when he was 18 months old. As any parent knows it was a hard adjustment for all of us, but the teachers made the transition much easier than we expected. They always give you a daily update answer all the questions and you can see that the owner is always around in case you need him. They care for every single child with lots of love and patience. The teachers we have had so far have been amazing. He specially loves Ms. Alex who is always very excited to see him in the morning.
Alejandro C.
Our family loves A Children Carousel. My oldest just graduated and he is leaving reading, writing & doing the basics of math. He misses every single teacher because he found in every room, exactly what it was needed for his development such as love, care & friends. My son had a febrile seizure at school and they took care of everything, Terry stayed at the hospital with us until the situation was under control and when my son got back to school, the whole staff was aware and prepared to fast react in case of an emergency. I couldn't be more grateful for everything they did. My youngest was the second baby in the infant rooms and I can say that was the best choice we could've made. The director and the owner always listened to my concerns and suggestions, making me feel completely comfortable with my choice. The room is limited to 8 babies which ensure they receive the proper attention from the beginning.
Elaine P.
We have 2 children in our household. Both attended ACC! My daughter started kindergarten already reading! She was tested last week, and she is reading at second grade level! The directors are very knowledgeable of curriculum and the teachers are well prepared. My daughter attended 3 years and my son as well. We could see the improvements on a weekly basis. This IS NOT A DAY CARE! This is a very good pre-school! Invest in your kids' education from an early age to see them have success through life!
Roger P.
I can't say how impressed I am with this school:  I'm a high school foreign language teacher with four children and seven grandchildren.  Two of those grandchildren – Carousel Kids.  One graduated a year ago and went to kindergarten reading, writing and doing math.  Her reading skills allowed her to sound out new words without difficulty.  The second grandchild is a student there now.  The staff is loving, the environment safe and the education way above and beyond!  The curriculum includes Spanish lessons, American Sign Language and computer skills.  I feel it is worth every penny.
Tanya L.
A Children's Carousel has been a great place for our daughter these past 4 1/2 years. It is a great school with great staff and great leadership. The school has always provided an environment very conducive to learning, socializing and having fun. The staff are very creative and work hard to make sure the kids are more than ready for kinder garden. Thank you.
Donnie B.
A Children's Carousel is an excellent school! My daughter has attended 2 years in the school before she moved to kindergarten. The curriculum is well planned, and the teachers are knowledgeable. I can see and feel my daughter's improvement, progress both in social and academic skills.
Highly recommended the school to any parents looking for high quality preschool education!
Lifang F.
My children have been students at A Children's Carousel for 3 years now, and we have been very happy with their experience here. They offer many great programs for children including yoga, gymnastics, and computers. The classes are quite structured, and our children are being provided with the background, skills, and enrichment needed to ensure a successful transition into kindergarten. The staff are friendly, caring, and well qualified to provide a safe, engaging, and stimulating learning environment, with plenty of fun included! I highly recommend A Children's Carousel.  
David P. 
Results from Our Annual Parent Survey
"The curriculum and subsequent activities are well planned and age appropriate. I don't think you could get better anywhere else!!"
"My Husband and I can not believe how much our son's language has increased. He loves going to school."
"Escuela es excellente. Gracias!"
"The professionalism and care given to my child at A Children's Carousel is outstanding and second to none. I feel confident that my child will be well prepared for kindergarten. I can't praise you and your staff enough for the quality of care and education you provide."
"In comparison to children of the same age as my two, I can confidently say that my children's education at ACC surpasses other schools. I am very pleased with the school and feel comfortable with them being able to enter school with a good base of knowledge and experience. I was pleased to be informed that one of my children may need additional attention, which makes me know that the staff is knowledgeable and aware of each child's actual abilities and lack of abilities (they are identifying a red flag early on which is important to me)."
"My son arrived in this program 9 months ago with the double challenge of starting school and learning a new language. We are amazed of what he's able to do now thanks to the attention given by his teachers (activities and language)."
"We love all the personal attention we are given. The children are cared for so well. We love the family environment the school provides."
"They take our suggestions and make changes if required very quickly. They engage the parents and kids for a great learning experience."
"NONE BETTER!"
"My previous child was heads and shoulders above the other children in his kindergarten class after having graduated from ACC. It is an excellent school with outstanding faculty."
"This is the BEST PRESCHOOL IN WESTON – out of several we visited!! Very caring, loving environment where children are all taught to behave well and respect teachers/other children! I have recommended this school to everyone I speak with – can't say enough about this positive learning environment. The children all love being here!!"
"This has been a great place for my daughter. She is in her last year (pre-k) and I feel satisfied and thankful for all they have done for her."
"I should have enrolled him in this school sooner!"
"This school has become an extended part of our family. We know, without a doubt, that our son is loved and is receiving the best education. It is a great gift to us to be able to have him in a school that we can trust."
"We have truly appreciated the curriculum that A Children's Carousel offers as well as the care and attention that our child has received. Bravo to A Children's Carousel!"
"A Children's Carousel is an excellent school. Our child comes home happy everyday and looks forward to going to school each morning. They have many special, educational and learning events such as the visits by the Fireman, Police, and Postman, Meet the Masters and Meet the Composers. The curriculum is great, especially the Spanish classes."
"I love seeing the teachers and administrators greet all the children warmly and by name everyday! That is comforting for me and my daughter. My daughter's classroom has many age appropriate activities. There are also extra educational programs presented to the students with a related hands-on learning activity. Meet the Masters and Meet the Composers. The kids love it. We recommend the school to all of our friends."